1955 - 2023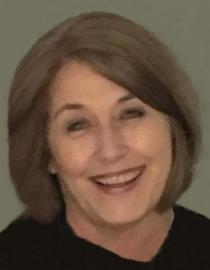 Deborah F. "Debbie" Mays Rayburn, 67, of Barboursville, WV, went home to be with the Lord on March 10, 2023, at Cabell Huntington Hospital. She was born August 6, 1955, in Cookeville, TN, daughter of the late Walter and Colleen Spurlock Mays. She is survived by one son Aaron Rayburn (Amanda) of Huntington; one daughter Brooke Rayburn of Barboursville; one sister Sharon VanOoteghem; grandchildren Audrey and Parker Rayburn; niece Sara Hollis; nephew J.R. VanOoteghem (Christen); great-nieces, Lauren Hollis, Caroline Hollis, Maddie Hollis and Emma Hollis; great-nephew Tres VanOoteghem; cousins Ann Black and Janet Pressley; best friends Carla Templeton, Milana Cullum, Lisa Fryer, her church family at Barboursville Baptist Church and her MCA family. Funeral services will be at 2 p.m. Thursday, March 16, 2023, at Barboursville Baptist Church by Pastor Monty Foster. Entombment will be in White Chapel Memorial Gardens, Barboursville. Visitation will be from 12 to 2 p.m. Thursday at the Church. Memorial contributions may be made to Barboursville Baptist Church, P.O. Box 291, Barboursville, WV, 25504. Wallace Funeral Home, Barboursville, is assisting the family with arrangements. Condolences may be expressed to the family at www.timeformemory.com/wallace.
---
There are currently 8 condolences.
Doris Marie Spurlock
spurlock_doris@yahoo.com
Thursday March 16, 2023 at 9:19 PM

Debbie the world has lost a kind, gentle and funny woman. You made this world so much better just from being around you. I hope you are with your Mom and Dad and you are at peace. Our memories of you will be of laughter and love. Your cousin, Doris or Cookie as your Mom called me.
Shellie Beamer
Wednesday March 15, 2023 at 3:35 PM

Our hearts are broken and feeling lost right now. Debbies passing has left such a void. I think we would all give anything for one my wise crack, or one more smile. I am grateful to have meet Debbie and to have had her in my life here at MCA over the past few years. My prayers are with her family!
Clay Co. EMS, Manchester KY
clayems@msn.com
Wednesday March 15, 2023 at 12:11 PM

Debbie was part of our EMS family through MCA. Our hearts are broken, continued prayers for her family and her MCA family as well. -- Clay Co. EMS
Nate and Diana Tice
Tuesday March 14, 2023 at 4:44 PM

Nate worked with Debbie at Zides. She was a super sweet lady! So sorry for your loss.
Latricia Taylor
Tuesday March 14, 2023 at 8:44 AM

Debbie always had a smile on her face and loved to have a good time. She loved her flip flops lol. She will be missed. Sending prayers to her family.
Patty Estep
Monday March 13, 2023 at 8:33 PM

Praying for your Family during this time of sorrow.
Candi
Monday March 13, 2023 at 6:39 PM

I am very sorry for everyone's loss of a great lady.
Jennifer Richards
Monday March 13, 2023 at 5:02 PM

Debbie was a beautiful soul. Her smile alone would light up the room. From day 1 working with her, she was so kind and helpful. I will miss her sarcasm and grace. Rest easy. You will be greatly missed.
---