1935 - 2023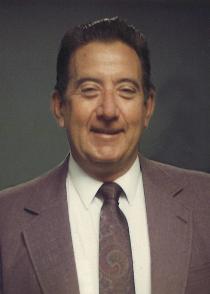 William Richard "Bill" Dolen, 87, of Barboursville, WV, died February 22, 2023, at home. He changed his address to Heaven that morning. Bill was the only son of the late Richard and Ethel Dolen. He was preceded in death by his sisters, Helen Hazelet and Effie May Spears (Terry). He is survived by the love of his life of 38 years, Oleta Farley Adkins Dolen; daughter, Debbie Spears of Fort Myers, Florida; son Michael Dolen (Colette) of Suffolk, Virginia; stepson, Rodney Adkins (Paula) of Barboursville, WV; his loving grandchildren, Aimee Underwood (Toby) of Groveport, Ohio, Terri Bailey (Trey) of Hixon, Tennessee, Christopher Dolen (Nicole) of Forest, Virginia, Channing Dolen of the U.S. Navy; great-granddaughter, Emelia Dolen; step granddaughters, Sarah Greear (Steve) and Brittany Beitzel (Aaron); and great-grandchildren, Evan Bailey, Carson Bailey, Ian Greear, Zoe Greear, and Dawson Beitzel. Bill was a Sergeant of Engineering in the Army National Guard and an electrician at INCO from 1956-1992. He was a former trustee at Highlawn Baptist Church and Union Missionary Baptist Church, and he is currently a member of New Baptist Church in Huntington, WV and a member of the Huntington Rose Society and won many awards for his beautiful roses. He was also a former member of the YSquares Square Dance Club. For many years he was active in World Changers and served as a crew leader. He was a former member of the Huntington Beagle Club and the Riviera Golf Club. Bill was always available to lend a helping hand to neighbors, friends, and acquaintances. His many passions in life included bowling, growing roses, deer hunting, raising beagles, playing golf and fishing. He loved telling tall tales about the fish he caught. His greatest passion was loving the Lord. Funeral services will be conducted at noon on Monday, February 27, 2023 at the Wallace Funeral Home & Chapel, Barboursville, with Pastor Trent Eastman and Pastor Robin Crouch officiating. Visitation will be two hours before the service at the funeral home. In lieu of flowers, donations may be made to New Baptist Church at 610 28th Street, Huntington, WV 25702. Online condolences may be expressed to the family at www.timeformemory.com/wallace.
---
There are currently 9 condolences.
Jim and Lisa Blake
lisa4bla@gmail.com
Monday February 27, 2023 at 11:55 AM

Dear Oleta, Our deepest sympathy to you and your family in the loss of Bill. He was such a nice guy. Prayers for everyone Love Jim, Lisa Blake, and family
The Minnix & Rozzi families
Monday February 27, 2023 at 9:54 AM

Sending our deepest sympathies for Oleta, Rod, Paula and all of your families!! We enjoyed seeing all of you last Sunday and getting to talk for a while. We never know what each day will bring, but we know we are all part of God's wonderful plan for our lives. Our hearts are heavy with our physical loss and our grief, but we rejoice in the knowledge that Bill has been promoted to that wonderful promised land to be with our Savior and those that have gone on ahead of us. We pray for your peace and strength during this time, but cling strong to the love and promise of that wonderful reunion. All of our Love and prayers we send to you all, Peggy & Richard Minnix ; Tammy & Ralph Rozzi
Azel Harbour, Jr
Sunday February 26, 2023 at 2:14 PM

Dear Oleta, Our deepest sympathy to you and your family in the passing of Bill. Our Love, Dee & Bud Harbour
Mark & Ronda Plaugher
Saturday February 25, 2023 at 5:36 AM

Our thoughts and prayers to Oleta and family in the loss of Bill. Such a nice man. We remember him well from our wonderful days at Highlawn. Heaven truly gets sweeter day by day.
Jodi Hazelett
Saturday February 25, 2023 at 3:16 AM

A eulogy to my sweet uncle Bill . He will greatly missed by myself. Last time I saw him was at Krogers he and I shopping together. We stopped talked for a long time had nice talk . He and talked the fish in Lake Erie , how good it was , how people thought it odd I liked fish , I said to people it was because my uncle Bill bought a lot fish from Lake Erie after he returned to my moms. That raising cows then killing them , and giving half to my mother . We had deep freezer. Always helping mother raises us without a dad . He called from his work told me I'am coming to fix things open the door . I asked him he would teach me how to make peanut butter fudge ? So he fixed that then taught me how after I made one pan so badly . From then on I knew both kinds fantasy fudge and scratch kind . Like his dad my mother and I loved to watch the Olympic Games , His dad my grandfather gave us the passion for it as in Munich Germany where United States hockey took gold , Mother and I bill watched with grandpa. He loved them so he came many times to watch the games in Australia with mother and I , that time he taught me about the Aboriginal culture and tribes . He was smart about geography. He and shared love for that kind of culture learning about other countries, that is why when the Olympics were in other countries we loved it . But then you knew he came you had to make coffe , " black " then you had to the dolly madison treat with it . He was hilarious funny , hard teaser , hard to get Bill . But if you got him you got him good . He was never off his game , All tongue in cheek people. You know by now he's meet granny my mother , his two wonderful sisters My mother and aunt tootie , Jeff and his Dad . They all sat down had coffee and listened to sounds of heaven . Meet Jesus face to face , Mother told he had heart of David . He was educated in the bible . He loved helping people he helped people not in just one he helped people whom ever he knew . He even gave a renter from some money off her rent so she could have Easter . But all the team left we have big shoes to try to fill . He was one of the family patriarchs. The other matriarchs have left us . They left us us huge legacy and we have big shoes to fill . The job requires us to strive to me more like Christ , be hearer and doers of the word , this Also requires us to be quick to forgive , this also requires us to hold up the mantel of Christ so the world may know him . These people good people whom went before us were those kind of examples of Christ. Bill was this person , he'd want us all to flow . Rehab the harlot saved her family and the spy's , the held on to the rope that is symbolized the red blood stained cord , the blood saves us , He also used the most unlikely person Rehab a harlot . We have to be ready , he'd want us to be ready . Bill Dolen was ready . Why because he's coming again . Why did I do such a long thing it was put in my spirit to do it . He'd want us to keep sharing Jesus to whomever would listen . I love you Mike&Debbie , your dad was awesome man he was brilliant in. many ways . So we say good bye to last of the older generation of family . Now you know we our now ? Older generation. Never forget the times we had on. Baltimore street , 525&527 . Revlations 21:4 He will wipe away every tear from their eyes ,and death shall be no more ,neither shall there be mourning nor crying nor pain anymore,for the former things have passed away . Look up he's coming again soon Jesus Christ. Love and loved you sweet uncle bill . Aka uncle bill ( family affair) jk
Robin Robinette(Holstein)
Rrenee1027@yahoo.com
Saturday February 25, 2023 at 2:12 AM

Oleta, Debbie , Mike and Rod,Uncle Bill as I knew him, was such a kind and loving man to everyone, always there to lend a helping hand to whatever your need was, God will be welcoming him with open arms, he will be missed, but heaven is rejoicing,praying for comfort and strength during this very difficult time, God bless each and everyone of his family
Bobby Garvin
Friday February 24, 2023 at 1:24 PM

Bill was a very good friend; we enjoyed a lot of things together. I will miss you very much; I know Heaven welcomed you.
Kim Guiffrida
Friday February 24, 2023 at 12:33 PM

I'm so sad over uncle bills passing. I will be thinking and praying for all of u. I love u all and miss u so much. Wish I could be there with you. But know that my heart is there.
Monica May
Friday February 24, 2023 at 10:41 AM

I've known Bill for a very long time seeing how he was my sisters father-in-law. I didn't get to see him as often as I would have liked but I knew he was a great man. He would always greet you with a great big smile. He loved his family dearly and you knew he had a great love for the Lord. He will be missed but we will see him again.
---