1940 - 2023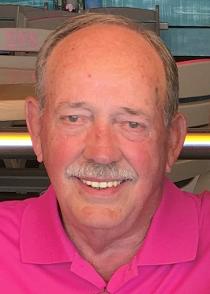 Terry Michael Topping, 83, of Ona, WV, passed away March 7, 2023. He was born February 9, 1940 in Huntington and was a veteran of the U.S. Army. He was preceded in death by his parents, Ernest and Elizabeth Topping; wife, Margaret Topping; and son, Bill Topping. He is survived by two daughters, Teresa Woodall (Glen) and Allison See (Stormy); grandchildren, Amanda Williams, Michael Topping, Austin Woodall (Brandy), Chase Topping (Tori), Koby See, Mya See, and Dylan See; great-grandchildren, Michaelee Crowder, Bert Crowder, Jessie Crowder, Rylah Woodall, and Heidi Jo Topping; and great-great-grandchildren, Kaylin Merritt, Kali Esque, and Brantley Esque. Wallace Funeral Home, Barboursville, is assisting the family. Online condolences may be expressed to the family at www.timeformemory.com/wallace.
---
There are currently 5 condolences.
Clarence Rasquinha
c_rasquinha@yahoo.com
Sunday March 12, 2023 at 4:39 PM

Please accept my condolences on the passing of Mike. Mike hired me in at O'Ames company. He was so welcoming both professionally and personally. Rest in Peace Mike!
Michael Carroll
Friday March 10, 2023 at 1:15 PM

Very sorry to hear of Mike's passing. He was a great bowler, a pretty good golfer (we saw each other at the Senior Series events) and a fine person. We always took time to talk about Margaret (who I was in school at St. Joe). He will be missed Michael Carroll Past President United States Bowling Congress Arlington, TX
Christine Forbes
Thursday March 9, 2023 at 4:33 PM

I only knew Mike from the short time I cared for him. He was a wonderful person. There was just something that drew me to him. It was a pleasure meeting and taking care of Mike. I miss going in checking on him or just saying hello. He is greatly missed and room 127 will always be referred as Mike's room. My deepest condolences go out to his family and loved ones. He was a great man!
Beverly Hensley Dawson
bevhdawson@hotmail.com
Thursday March 9, 2023 at 3:40 PM

Terri and Allison Brooke - We are so sorry to hear about the passing away of our cousin Mike. Our mother Phyllis was always so fond of Mike and their cousins. Our condolences and sympathy to you and your families. The Hensley Family - - Steve & Brenda Gary & Cathy Beverly & Mike Dawson Nancy Poe Jenny & Curt Thompson
Janet and Pat Snook
Thursday March 9, 2023 at 10:44 AM

We both remember the many good time we shared with Maggie and Mike in Canaan Valley.We will both of them in our thoughts and prayers. Jan and Pat Snook Fort Myers Fl.
---