2002 - 2023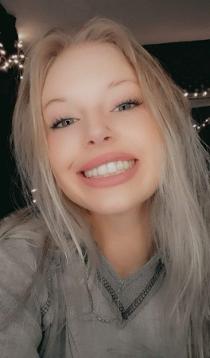 Amber Nichole Huffman, 20, of St. Albans, WV, passed away March 3, 2023. Funeral services will be conducted at 4 p.m. Saturday, March 11, 2023 at the Wallace Funeral Home & Chapel, Barboursville, by Pastor Larry Skidmore. She was born October 17, 2002 in Huntington, a daughter of Scotty Huffman of Salt Rock and Crystal Chapman of St. Albans. In addition to her parents, she is also survived by three sisters, Kayla Wheeler of Huntington, Joni Huffman of Hurricane, and Gracie Scott Huffman; four brothers, Shannon Simmons of Hurricane, Casey Simmons of Hurricane, Kyle Huffman of Wayne and Joseph Ward of St. Albans; maternal grandparents, Kenneth and Rebecca Chapman of Huntington; and paternal grandparents, Diana Chapman of Salt Rock and Wandell Huffman of St. Albans Visitation will be from 3 to 4 p.m. Saturday prior to the service. Online condolences may be expressed to the family www.timeformemory.com/wallace.
---
There are currently 3 condolences.
Harley Harvey
h.harvey2375@gmail.com
Friday March 10, 2023 at 9:48 PM

Amber was such a beautiful person inside and out. I'd know her not even 24 hours and me and her were inseparable. We lived together for about a month before I moved back home. We fell apart but even then I knew she was my best friend. I wish I could tell her that I love her and no matter what she will always have the biggest spot in my heart. My dearest apologies to her family, amber was such an amazing beautiful woman who deserved much more life than givin. She is the most extraordinary woman I've ever known. I loved her so much. I'm so sorry. She will never be forgotten 😥❤️
Kenney & Marsha Chastain
Friday March 10, 2023 at 6:34 PM

Wandell, So sorry to hear of the passing of your beautiful granddaughter. We know you have wonderful memories of her. Keeping you and your family in our thoughts and prayers! If you need anything please let us know. Kenney, Marsha & sons
Ann Koontz
Thursday March 9, 2023 at 4:50 PM

I am devastated to learn of Amber's passing. She was such a talented, amazing young woman. Praying for comfort for Amber's family.
---