1946 - 2023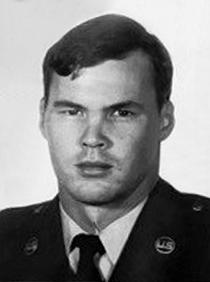 Lacy Anderson "Andy" Lipscomb, 76, of Barboursville, passed away March 12, 2023. He was born July 26, 1946, in Huntington, WV, son of the late Rufus and Jo Ann Anderson Lipscomb. He was also preceded in death by his brother John Charles Lipscomb. He is survived by his wife of 56 years Diana Chapman Lipscomb; two sons Troy Lipscomb (Kimberly) of Alpharetta, GA, and Christopher Lipscomb (Rosemary) of Homewood, AL; one sister Sara Rumbaugh (John) of Tucson, AZ; two grandchildren Ocean and Bradley Lipscomb. Graveside service will be at 2 p.m. Friday, March 17, 2023, at White Chapel Memorial Gardens, Barboursville. Wallace Funeral Home, Barboursville, is assisting the family with arrangements. Condolences may be expressed to the family at www.timeformemory.com/wallace.
---
There are currently 4 condolences.
Larry Lapelle
Thursday March 16, 2023 at 9:20 AM

Lacy and I worked at the VA Regional Office for many years. Always had a wonderful attitude and was kind to everyone! Great work ethic and always wanted to go the right thing. So sorry for your loss.
william Owens
billowens@frontier.com
Wednesday March 15, 2023 at 2:14 PM

Linda and I feel grateful and blessed for our friendship of the Lipscomb family, such great time spent with each of you. Andy had all the features of Rufus and JoAnn,a hard worker,loyal to our country, loved all his family and always friendly. praying God will give you all you need and take extra-special care of you. our best Bill and Linda
Gary and Barbara Carico
gccarico@gmail.com
Wednesday March 15, 2023 at 10:46 AM

Diana, we are so sorry to hear of Andy's death. You all have been Mattie 1yr. Less than Gary and I. Like us you have each others life and now it will be hard with out him. Your family and extended family are here so don't be afraid to reach out.
Wiesia Mills
Wednesday March 15, 2023 at 7:45 AM

Lacy was my fist mentor when I joined VA in 2001. Without his help and encouragement I wouldn't survive on this demanding job. We stayed in contact and occasionally met for lunch. He will be greatly missed.
---