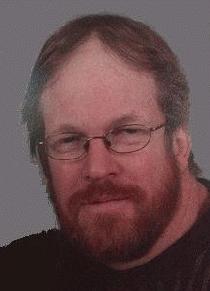 Ronald E. Mitchell, 44, of DeGraff, passed away unexpectedly Friday, December 28, 2012 at Mary Rutan Hospital, Bellefontaine, OH.
He was born in Troy, OH on November 27, 1968, a son of Virgil and Carolyn Allen Mitchell, who survive in Christiansburg, OH.
On April 6, 1996, he married the former Gloria Orsborne at Stoney Creek Church of the Brethren in Bellefontaine and she survives. He is also survived by two stepchildren, Mathew (Melissa) Eaton of Belle Center, OH, and Mandy (Adam) Gammell of DeGraff, four grandchildren, Austin and Nash Eaton, and Bailey and Hayden Gammell, two brothers, Tony (Melissa) Mitchell of Christiansburg, and Philip (Shannon) Mitchell of Trotwood, OH, three nieces, Alicia Thompson, Heather Knight, and Suvannah Mitchell, and a great niece, Haley Thompson.
A 1988 graduate of Graham High School he was an associate at Honda Transmission in Russells Point, OH. He served first as a junior firefighter and later as a volunteer firefighter with the Christiansburg Fire Department. He also worked many winters at Mad River Mountain in Bellefontaine. He enjoyed racing and working on race cars, photography, and attending the Midwest Truck Show in Louisville, KY. He loved being with his family and the time he spent with his grandchildren.
Pastor Kymberly James officiates a funeral at 11 a.m. Thursday, January 3, 2013 at the Rexer-Riggin-Madden Funeral Home, DeGraff, where visitation is from 2 to 4 and 6 to 8 p.m. Wednesday. Burial is in Greenwood-Union Cemetery, DeGraff.
Memorial contributions may be made to the Christiansburg Fire Department or Riverside EMS.
Express condolences at www.timeformemory.com/madden.