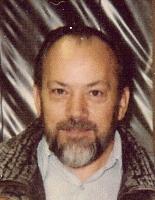 Robert Lee Trout, 66, of Bellefontaine, died at 11:40 AM Tuesday, February 19, 2013, at St. Rita's Medical Center, Lima.
He was born April 4, 1946, in Logansville, a son of the late Gail F. and Gladys E. Friend Trout. He was also preceded in death by a Grandson; Liam Alen Schmelzer-Huffman, two Sisters; Ruby Shultz and Lulu Belle Huffman and nine Brothers; Earl, Donald, Lawrence, Gail, Willard, Millard, Clyde, Francis and Tutie Trout.
On August 1, 1966, he married Joyce C. Trout in Clintwood, Virginia and she survives. Other survivors include five Daughters; Bobbie Jo (Mike Reprogle) Griffith of Kenton, Tonja Farmer, Dee (Ronnie Dodds) Huffman, Micah Griffith all of Bellefontaine, Kim (Gary) Prunest of Beckley, West Virginia, two Brothers; Carl Trout of Mt. Victory and Richard Trout of Kenton, 14 Grand Children; Amy and Tyler Griffith, Angela Crain, Ashley, Charity, Dustin and Devon Huffman, Michael and Alyssha Miller, Tyler McClain, Kendra Allen, Zackery, Brittany and Josh Deal and fifteen Great Grand Children.
He was a Truck Driver for Nash Finch, a member of Bellefontaine AmVets Post and He enjoyed fishing and auto racing.
The family will receive friends at the Rexer-Riggin-Madden Funeral Home, DeGraff Thursday, February 21, 2013 from 2 to 4 and 6 to 8 P.M. where funeral services will be held at 11:00 AM on Friday, February 22, 2013 with Robert Miller officiating. Burial is in the Huntsville Cemetery.