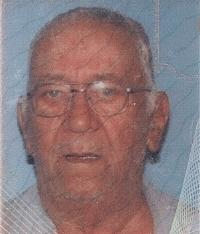 John Lamar Allen, 75, of De Graff, died at 5:00 PM Saturday, March 9, 2013, at Mary Rutan Hospital, Bellefontaine.
He was born November 6, 1937, in Pitchin, Clark Co., a son of the late Wilford Morris and Hazel Dean Crabtree Allen. He was also preceded in death by twin Sons; Roger and Steve Allen, a Sister; Violet Trimpe and three Great Granddaughters; Angel, Rebekka and Donna Frost.
On September 15, 1956, he married Shirley Ann Barga in De Graff and she survives. He is also survived by two Sons; Chester Allen and Andrew (Michelle) Allen both of De Graff, a Daughter; Becky (Robert) Berger of Quincy, Grand Children, Brandy (John) Schut, Shawn Allen and Jerry (Leslie) Frost, Step Grandchildren Mindy (Brian) McCollum, Rick Cox and Jaime Cox, a Sister; Vivian Gillem of Wellston and three Great Grand Children; Rayann Schut, J.J. and Michael Frost. He is also survived by Junior his precious monkey.
He worked at Stolly Corp. in Sidney for over 29 years having retired as a manager. He also farmed.
The family will receive friends on Wednesday, March 13, 2013 from 5 to 7 P.M. at the Rexer-Riggin-Madden Funeral Home, DeGraff, with services to be held at 1:00 PM on Thursday, March 14, 2013 at the funeral home with Rev. Kymberly James officiating. Burial is in the Greenwood-Union Cemetery, DeGraff.