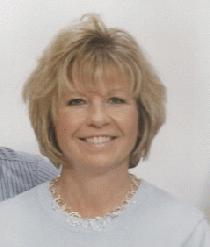 Mrs. Cathrine M. Young, age 49, of Villa Rica, died Wednesday April 11, 2007 at her residence following an extended illness.
Mrs. Young was born April 15, 1957 in Chicago, IL the daughter of the late Christian J. Muller and Irene Barth Muller. She worked as a Certified Medical Assistant for Wellstar for several years. She was a member of the Mighty Fortress Lutheran Church and was a loving and devoted wife, mother, sister and friend.
Survivors include her husband, Michael Young, sons, Logan and Wyatt Young, Villa Rica, sister, Chris Muller, Kalamazoo, MI, brother-in-law and sister-in-law, Terry and Melinda Young, Ft. Worth, TX, sisters-in-law, and brother-in-law, Missie and Keith Gough, Morganfield, KY and Jackie and Jeff Sowards, Smith Mills, KY.
Graveside services will be conducted Friday, April 13, 2007 at 11 o'clock from Melrose Hills Cemetery with Pastor Fred Piepenbrink officiating.
The family will receive friends at the funeral home Thursday from 2 until 4 and 6 until 8 P.M.
Condolences may be sent to the family at www.jcollinsfuneralhome.com
J. Collins Funeral Home in charge of arrangements