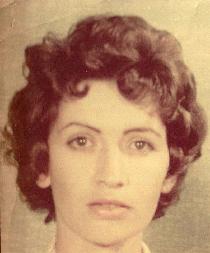 Martha Josephine Runyon Jordan 76of Donithan Road Louisa went to be with her Lord on Wednesday April 25, 2012.
Martha was born Dec. 7, 1935 at Peach Orchard, KY, her biological parents were Cam and Jessie Jones Runyon. She was raised by her adopted parents the late Clyde and Beulah Childers. She was a homemaker and member of the Cherryville Missionary Baptist Church.
Survivors include her loving husband Tom Jordan of Louisa; two daughters Yvonne and husband Charles Abdon of Nashville, TN and Pearl and husband Mark Hicks of Auburntown, Tn; three sons Wesley and wife Sue Jordan of Louisa, Lance Jordan of Auburntown, TN, Shane and wife Phyllis Jordan also of Louisa; ten grandchildren and four great grandchildren; a step brother Roger Childers and a step sister Susan Hendrickson, also two half brothers and two half sisters. She was preceded in death by five sisters and three brothers.
Funeral services will be conducted by Dr. Charles Price and Pastor Jonathan Hall on Saturday April 28th at 1:00 pm at the Cherryville Missionary Baptist Church. Burial will follow at the Fairchild Lemaster Cemetery at Louisa. Friends may call from 4:00 pm to 9:00 pm Friday at Wilson Funeral Home.