1946 - 2012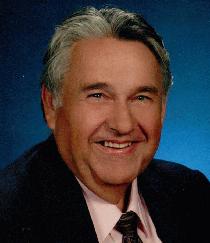 Roger Earl Wren, 66, of Lavalette, WV, passed away Friday February 3, 2012 at the Emogene Dolin Jones Hospice House of Huntington. Funeral services will be conducted at 11 am Tuesday at the Sunshine Freewill Baptist Church by Pastor Jody Fortner and Pastor Ray Williamson. Burial will follow in White Chapel Memorial Park, Barboursville. He was born January 4, 1946 in Logan County, WV a son of Elizabeth Libby Boyd Wren and the late Russell Wren. Roger retired from the Huntington Fire Department having served as a fireman from 1969 to 1992. He was also a Baptist Preacher for over 40 years. In addition to his father he was preceded in death by a son Timothy Wren. Additional survivors include his wife of 47 years, Jan Wren; two sons and daughters in law Rodney and Staci Wren and Derick and Missy Wren all of Huntington; a daughter and son in law Tammy and Wes Leek of Prichard, WV. Eight grandchildren Cody Wren, Kirsten Cyrus, Braydon Wren, Kaylin Leek, Ashton Wren, Maddison Leek, Kylie Karres and Alex Karres; a brother and sister in law Buddy and Judy Wren of Huntington; sister and brother in law Terri and Ken Rutherford of Huntington; four nieces and one nephew Tina Weiss, Amy Wren, Leann Brescoach, Jeremy Jessup and Shannon Kemble and her husband Frank Kemble. Contributions may be made to Hospice of Huntington. Friends may call from 6 to 8 pm Monday at the Sunshine Freewill Baptist Church. The Huntington Honor Guard of the American Legion Post 16 will conduct graveside military rites. Condolence may be made to the family at www.timeformemory.com/reger.
---
There are currently 6 condolences.
Susan Brady
Monday February 6, 2012 at 6:53 PM

So sorry for your loss. Love and Prayers Daniel and Susan Brady.
Jane and Cecil Cline
Sunday February 5, 2012 at 5:42 PM

so sorry to hear of Roger's passing.I love the photo posted.We always loved his "hunting" visits.My two oldest grandaughters slways called him "Roger Rabbit" I dont know why they were about 8 and 10 at the time and they loved him, so it was their way of letting him know. You all are in our prayers
Myla Austin Witten
Sunday February 5, 2012 at 11:47 AM

Dear Jan and children,So very sorry to learn of our family loss - please know that all of you are in my thouhts and prayers this day. God Bless, Myla
Patty Fuller-Nottingham
Sunday February 5, 2012 at 7:33 AM

Derick, Missy & Family, my thoughts and prayers are with you at this time.
Larry & Cathy Cline
Saturday February 4, 2012 at 3:43 PM

May God be with you at this time of grief and sadness. If ther is any thing we are able to do do not hesitate to let us know. Love & prayers , Larry & Cathy
Kenny & Margie Dunaway
Saturday February 4, 2012 at 2:01 PM

Tammy & Family, Sorry for your loss. You are in our thoughts & prayers. Just remember your Dad is in a Greater Place! God Bless, Kenny & Margie
---