1939 - 2012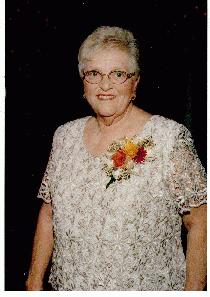 Faye Louise Altizer Holley, 72 of Huntington, WV
passed away Wednesday morning, February 8, 2012
at her home surrounded by her children . She was born April 24, 1939 in
Huntington to the late Paul Altizer and Eva Hutchison Ross. She was their only child. Faye graduated from Buffalo(Wayne) High School in 1957 and from the Huntington School of Business in 1959. Faye retired from Ashland Coal, Inc. in 1996, with prior stints at Owens-Illinois, Duncan Box Lumber Co. and Martha White Flour. She was preceded in death by Gerald E. "Tiny" Holley her husband of 42 years. She is survived by her three children; Gerry Holley and his wife Terri, of Huntington, Carolyn Holley Keller and Debbie Wisdom of DeLand, FL, and Beth Anne Holley Combs and her husband, Jeff of Huntington; Grandchildren, Chelsae Taylor Holley and Heath Evan Holley of Huntington , Scott (Allison) and Mark (Tara) Combs of Chesapeake, OH, Great Grandchildren Richie , Karis and Easton Combs of Chesapeake, OH . She was loved by many who considered her "MOM" Especially- Jeff Davis, Jeff Sias, Greg Maynard, Jeff Murphy, Jay Baker, Christie Foster Brumfield, Sherry Arthur May, Carla Keenan McCoy, Nicole Turrill Welch. Although she was an only child she had loving friends that she considered family these include Pat Duffield, Shirley Turrill, Brenda Harshbarger Curry, Karen and Larry Wood. Faye was a 50 year member of the Beta Sigma Phi Sorority - Lambda Master Chapter , a member of the Huntington Order of Eastern Star Chapter #8. She was a member of the Madison Avenue Christian Church of Huntington, WV. Funeral services will be conducted at 1 pm Saturday at the Reger Funeral Chapel by Pastor Jamie Gump. Burial will follow in White Chapel Memorial Gardens, Barboursville. Friends may call from 6 to 8 pm Friday at the Reger Funeral Home. Contributions may be made to the American Cancer Society and the American Diabetes Association.
---
There are currently 10 condolences.
Caleb
Saturday April 21, 2012 at 8:58 AM

To the Holley Family, Im very sorry for the death that youve experienced in your family recently. There are some scriptures found in gods word, that have encouraged me in the past when it comes to losing one of our loved ones. John 11:25 says... "He that exercises faith in me, even though he dies, will come to life." I also agree with the bible when it says at Acts 24:15... That there will be a resurrection, of both the righteous and unrighteous! Revelation 21:4 states Death will be no more. The former things have passed away. What a wonderful time to live when these scriptures will be fulfilled! My thoughts and prayers are with you at this difficult time.. please know that Im thinking of you and your family during this hardship. Thank you for your time, Sincerely, Caleb Aniol
Teresa & Chuck Mathews
Saturday February 11, 2012 at 11:39 AM

Beth & Jeff: So sorry for the loss of your sweet Mom. Prayers for you and your whole family.
kristin and chad ferrell
Friday February 10, 2012 at 10:07 PM

Our deepest sympathy and prayers go out to you all.
KIM TOLLEY
Friday February 10, 2012 at 3:14 PM

I was so sorry to hear of your mothers passing. She was a very sweet lady and I am sad to see her go. My thoughts and prayers are with you and your families on this sad day.
Blaine & Lisa Copley (Booth)
Friday February 10, 2012 at 2:52 PM

Beth, very sorry to hear about your Mother. We will keep you and your family in our thoughts and prayers.
Mary Halpin
Friday February 10, 2012 at 9:44 AM

While I never met Mrs. Holley personally, I know she and her husband raised wonderful and thoughtful children. Gerry, Carolyn & Beth my sympathies go out to you. May many happy memories ease the pain you feel now.
Maria Stowers
Friday February 10, 2012 at 8:17 AM

To the Holley Family: I'm so sorry for your loss, but Heaven is an even brighter place now with their newest angel! She was a wonderful lady and she touched many lives. Celebrate her life and her passage onto a much better place with Tiny in Heaven! May God Bless you all and help you through this difficult time. Thoughts and prayers for your all. The Stowers Family
Rebecca Bailey Morgan
Thursday February 9, 2012 at 7:49 PM

I pray God will give each of you strength to get thru this sad time. I know how each of you must feel. When Mom and Dad passed on, I was so lost. But, as time goes on, I realize Dad needed Mom, but most of all God needed them both. We need our guardian Angels. Our parents will never be forgotten.
Tina and Doug Clapper
Thursday February 9, 2012 at 7:33 PM

Sorry for loss. All of you are in our thoughts and prayers at this time.
Jerry and Linda Rockwell
Thursday February 9, 2012 at 7:15 PM

A wonderful women and friend.
---